Why choose Equimoves
Key features
The only mobile equine gait analysis system in the world that measures and produces reports in all gaits & all surfaces.
The only mobile equine gait analysis system in the world that has sensors on the upper body & on the legs.
It can measure in one measurement all gaits and events.
It captures movements that might be close to impossible to detect with the naked eye.
EquiMoves provides the best accuracy and precision on the market.
How it works
System overview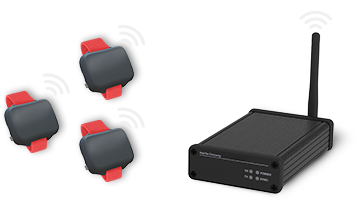 Hardware
Wireless inertial sensors for capturing motion data are attached to the legs, the withers, the pelvis and the head of the horse. The sensor data is streamed to a gateway connected to the computer.
Software
The EquiMoves motion processing software computes the relevant parameters and analyzes the horse's gait for lameness and performance assessment.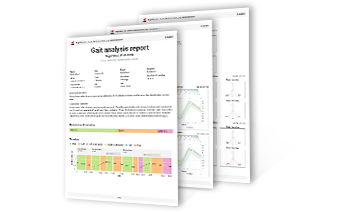 Reports
In addition to the in depth analysis, the EquiMoves software offers basic or extended PDF reports for each test.
Who can use it
Applications
EquiMoves empowers vets, trainers and breeders to monitor equine gait and optimize equine performance.
Vets
Lameness exams
Pre-purchase exams
Sport horse monitoring
Sports
Check if horses are fit to compete
Analyze training progress
Support of judges based on objective, quantitative equine gait analysis
Breeding
Support in selection of horses based on desired gait parameters
Interested in an EquiMoves system?
Request more information
If you are interested in using EquiMoves in your activities please send us a message and we will be happy to give you more information.
Send a request
How it is used
Tutorials & media gallery
Who developed EquiMoves
About us
Together with our partners:



EquiMoves News
In an ample reportage at RTV Utrecht, the broadcaster of the province of Utrecht, the practice at the veterinary clinic of Utrecht University is presented in detail. Technology is used by both veterinarians and researchers to examine the… Read more →
"Innovation at Utrecht University is Changing How We Manage Equine Athletes" is the title of the Horse Network article in the October 2021 online issue. The article presents the advantages of using the EquiMoves system in comparison to… Read more →
Research papers
Hamed Darbandi, Filipe Serra Bragança, Berend Jan van der Zwaag, John Voskamp, Annik Imogen Gmel, Eyrún Halla Haraldsdóttir and Paul Havinga Sensors 2021, 21(3), 798; https://doi.org/10.3390/s21030798 Speed is an essential parameter in biomechanical analysis and general locomotion research.… Read more →